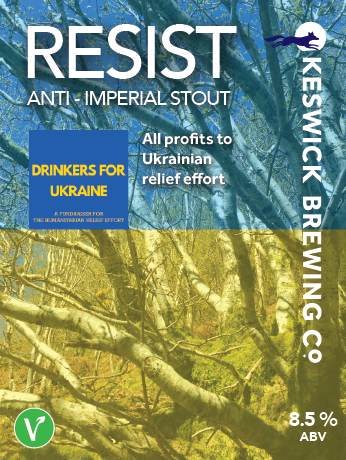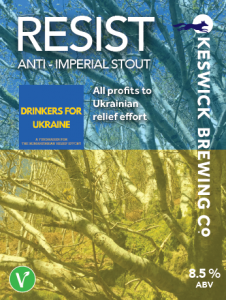 Our new beer is raising money for the Red Cross humanitarian relief effort in Ukraine.
Resist is an Anti Imperial Stout 8.5% with all profits to the Ukrainian relief effort.
We have brewed this Anti Imperial Stout to show solidarity with the people of Ukraine and we are donating all profits the Red Cross relief fund. This recipe has been designed by brewers in Ukraine. Using 7 malts and flaked oats. This stout is packed with dark malts and has a rich depth of flavour.
Suitable for Vegans
Available to pre order now> We will deliver as soon as we get the cans back. Any other beers ordered within the same order will be shipped with the Resist beer when ready.
#DrinkersForUkraine