Keswick Brewing Company has now been brewing for 14 years. A time to reflect.
In those 14 years the brewery has become steadily busier and we have always brewed each week. Each week my thoughts would be of what to brew next and when to brew to keep the yeast in good condition.
With measurements each weekend to keep a check on how each beer was progressing. At the end of March we have had to suspend brewing as we do not have cask customers whilst they are unable to open due to Covid-19. As we use live yeast we have to brew very regularly and so we had to stop production until we can brew regularly again.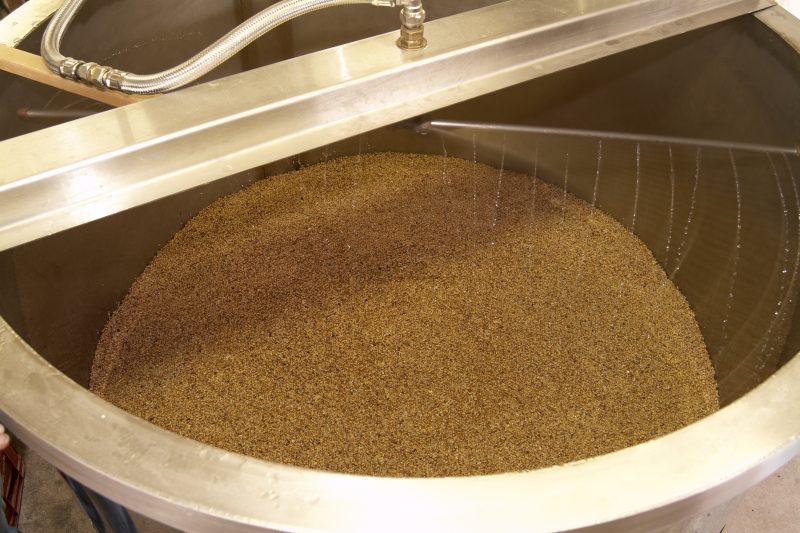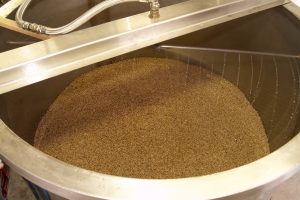 We currently have a cold room full of cask beer which we expect to have to throw away. That's over 6000 pints which were ready for Easter and our Brewery Social !  We have good stocks of bottles and canned beers and we hope to brew again as soon as we can. This is the first time in the 14 years of me brewing that i have had to stop production. A time to reflect.
In 2005 after searching for a couple of years our current building was found. This building on Brewery Lane was later confirmed as the original Keswick Brewery brewing in the 1800's. The building and brew kit were installed and I started brewing in April 2006.
Thirst Run was our first beer with Keswick Gold our best seller coming along later as the demand for lower strength beers grew. Keswick Gold, Keswick Bitter and Thirst Quencher are now our regular beers with many seasonal and specials. We have made many charity beers over the years, including Thirst Rescue, Cumbrian Challenge and now Thirst Aid raising money for local food banks. We have been planning a new range of beers for this year using new recipes showcasing hop and malt varieties, something we are looking forward to.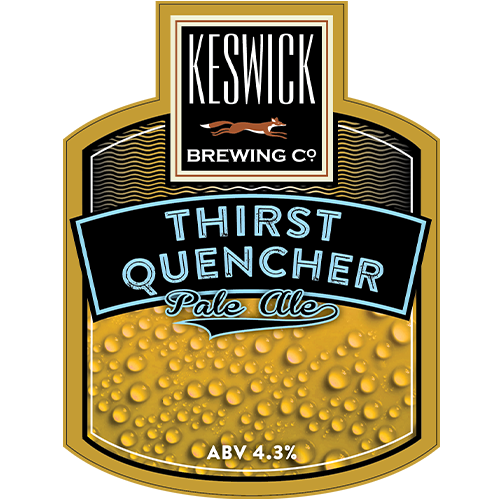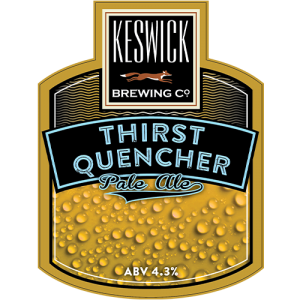 2010 saw Thirst Quencher becoming a regional winner in the Great British Beer Festival. This beer is now one of our best sellers and in our regular range. We are launching Thirst Quencher in cans within the next few weeks. We have won many awards over the years including Gold awards for KSB in cask and Dark Horse in bottle and keg. We are proud to have won awards across many of our range.
In 2015 we started running tours regularly. These soon became very popular and we were being asked to open the bar and shop more. As we were having to turn more people away we realised a new bar space would be great. The brewery at the same time reached brewing capacity during the summer months, so an increased brew capacity was needed. The inspiration for The Fox Tap and brew extension was born. After a few years of securing planning permission and building works the 2 extensions were completed in October 2019. The beer garden landscaping is the next on our to do list.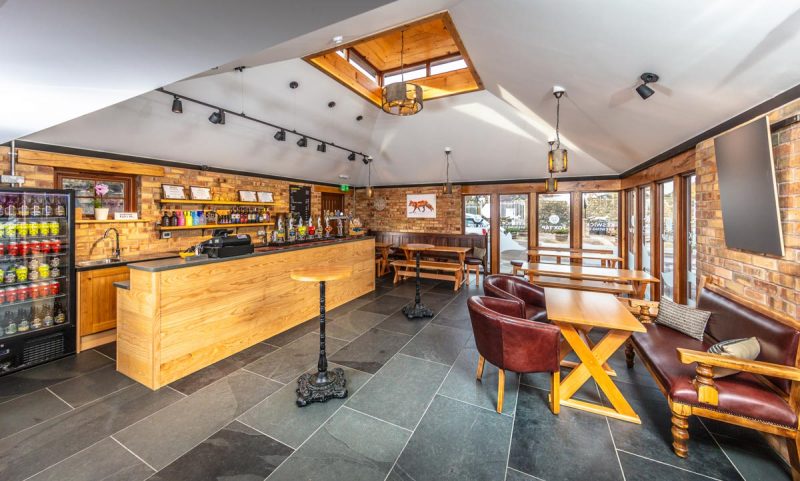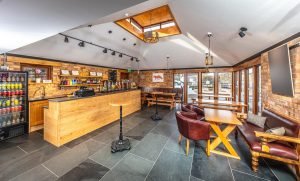 The Fox Tap, Copper Room and Beer Shop have been so well received. Our Brewery Tours finishing in our new bar with a selection of beers are a great way to see what we do. It has been a real boost to us to receive all the lovely comments about our beers and The Fox Tap since we have had to close due to Covid-19. Our new Brewery Socials which we were looking forward to so much have been postponed for now. We cannot wait to welcome you all back. What a great party we will all have when we can celebrate coming out the other side of this.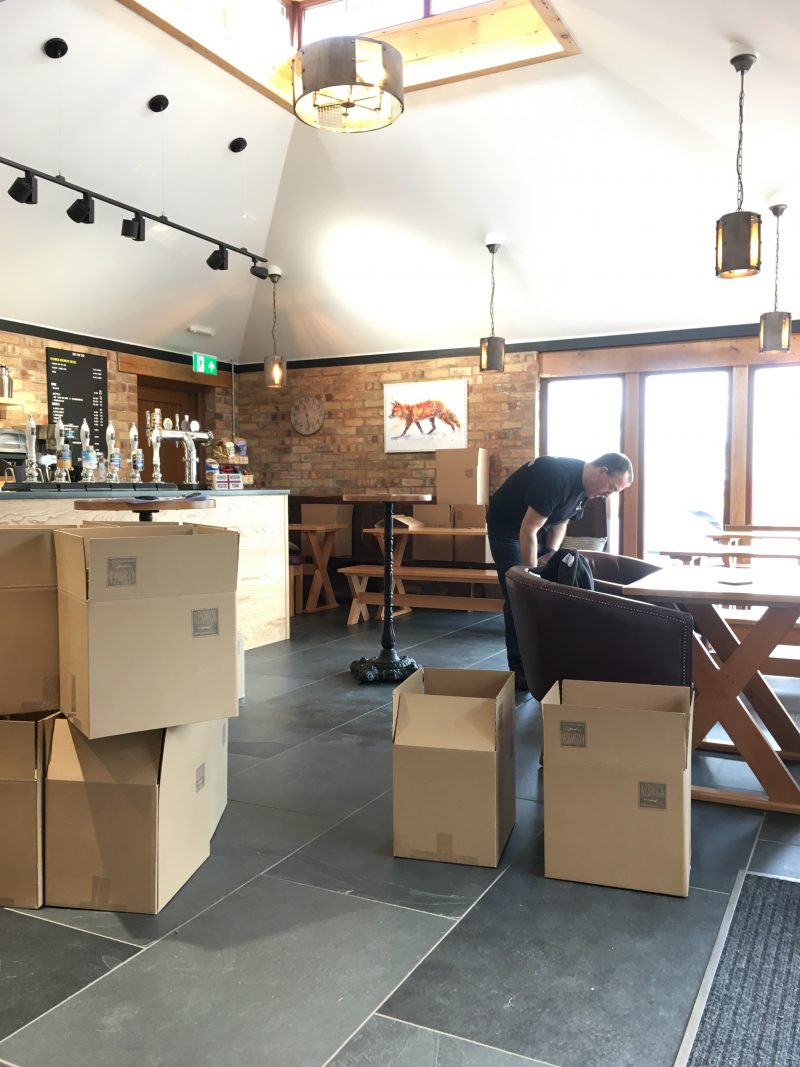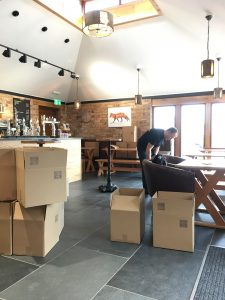 Our online shop has stayed open and again we have been humbled by the support and love shown for our brewery.
A big thank you. Any online orders are our only income at the moment and enable us to come out the other side of this to welcome you back. We really appreciate all your kind messages and orders.
Our brewery's supporters are the heart of our brewery. Without you we do not have a brewery.
Keep safe and see you soon
Sue